Welcome to our dynamic spiritual community where The Kingdom of Heaven is a here-and-now present experience. We anchor Heaven here on earth through what we think and how we act. As we open our hearts and love one another, we begin to live in the Kingdom of Love.
At Unity, we teach from many of the world's sacred scriptures and we believe there are many paths, but only One Presence. Spiritual Practices are vital to that process. We can't accomplish great things if we don't take time to connect to the Source of our good.
Spiritual Community facilitates our growth because there is a Group Soul that is created when we come together in sacred community: and that soul is Spiritual, not Religious. Join us as we celebrate, love, laugh, cry and experience life as a spiritual family.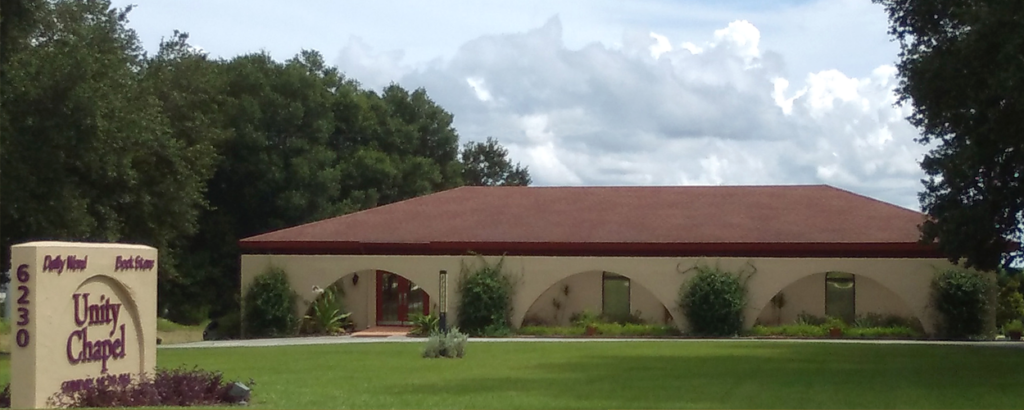 Join us for Sunday Service
Every Sunday at 10:30am

6230 Lakeland Highlands Rd.
Lakeland, FL 33813
(863) 646-5314
[email protected]